Dance Music PR Agency and Record Label PR – Global – your music played on the radio.
Leading Dance Music PR Agency: Specialised Music Promotion Services
Discover top-tier Dance Music PR and Record Label PR services tailored for global reach. Our clientele boasts endorsements from key figures in the Dance Music industry worldwide.
Based in London, Barcelona, and the iconic Balearic Islands (Ibiza & Mallorca), our professional team excels in dance music promotion and radio plugging since our establishment in 2009.
At It's A Promo Thing, we stand as pioneers in the music industry, recognized for our reliability and effectiveness in delivering global dance music promotion services. Our focus lies in dance music PR and record label PR.
Unlike record promo pools, we operate without DJ subscription fees. Our meticulously curated lists are exclusively for quality, active dance music DJs, reviewers, and radio stations.
As a trusted and active Dance Music PR & Record Label PR agency, we offer unparalleled quality in music promotion services.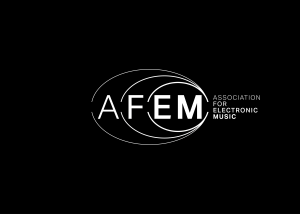 We are proud members of the Association For Electronic Music
AFEM is the trade association created to connect, and represent the common interests of, those companies and individuals whose business is Electronic Music. We are governed by a democratically elected Executive Board of our members and seek to advocate best practice for the genre. Founded in 2013, AFEM membership now includes more than 220 company members across 25 countries
Global Dance Music PR & Record Label PR Services:
Our reach spans far beyond the UK, gaining extensive support on radio and in clubs worldwide, extending to renowned destinations like the Balearic Islands (Ibiza & Mallorca), Japan, Australia, USA, UK, Ireland, Brazil, Canada, and throughout Europe. Whatever the place or DJ, we've got you covered.
It's A Promo Thing showcases music from a diverse range of sources including Independent labels, major labels, unsigned artists, white label releases, and more. Our curated selection finds placement on esteemed platforms such as BBC Radio One, BBC Radio Two, BBC 6 Music, Kiss FM, Capital FM, Flaix FM, Ibiza Global Radio, Pioneer DJ Radio, Metro Radio (Australia), Kiss FM (Australia), and numerous others. Our music secures spots on specialist shows, daily radio playlists, Spotify playlists, influential blogs, and websites.
Cutting-Edge Trusted Dance Music PR Agency Services:
At It's A Promo Thing, expect nothing short of professional, efficient, and impactful services. Dive into our array of offerings, including Dance Music PR, Record Label PR, Radio Plugging, Spotify Plugging (Organic Streams), YouTube Organic Views, Label Management, and beyond – all your Music Promotion Services right here.
Established in 2009 by an active DJ & producer who understands the industry inside out, It's a Promo Thing stands out in placing music effectively through extensive connections. Our returning clients speak volumes about our ability to deliver the exact results you seek.
Explore firsthand testimonials and success stories here.